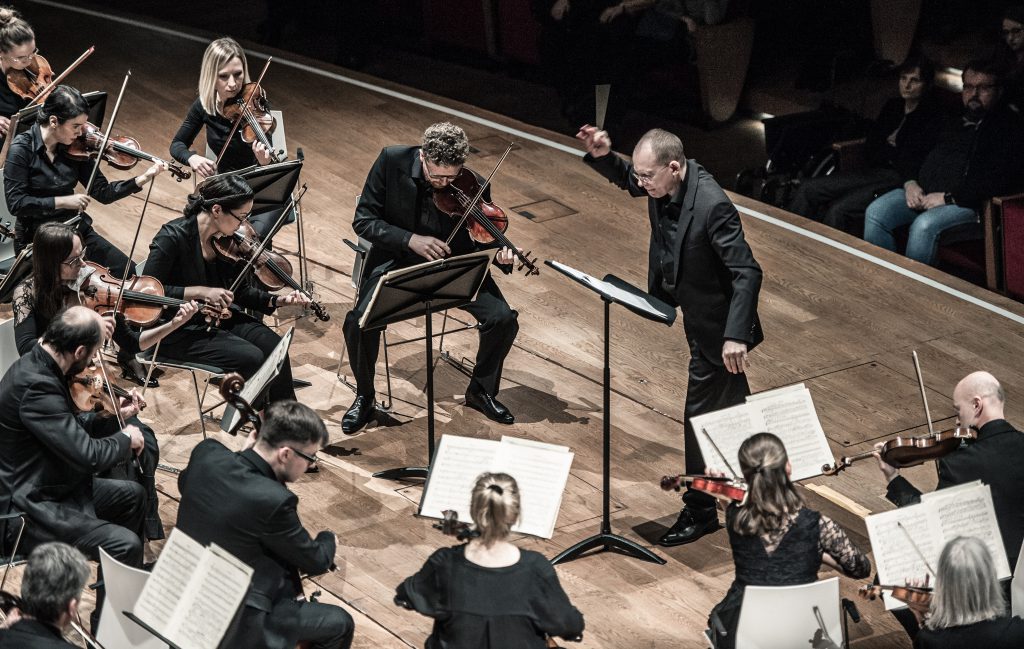 "Szumią jodły na gór szczycie,
Szumią sobie w dal,
I młodemu smutne życie,
Gdy ma w sercu żal.
Z innych ludzi do nikogo
Jeno do ciebie niebogo,
Oj Halino, oj jedyno,
 Dziewczyno moja…"
Through fir trees breezes whisper,
Ripened fields turn gold,
Through the old man's withered heart
The winter wind blows cold.
Until lately, immune to sorrow,
Prone to neither lend nor borrow,
Now I'm torn apart by Halka,
Daily torn apart …
[from the new 2010 translation by Donald Pippin]
This is undoubtedly one of the most well-known Polish arias, sung by the character Jontek in the fourth act of Stanisław Moniuszko's opera "Halka". It is performed in Polish on stages around the world, typically with English captions, and recently it has been made available in Finnish as well 🙂

This new performance of "Halka" took place in Helsinki in late August this year and is the result of a collaboration between Capella Cracoviensis and Comic Opera Helsinki, as part of the Opera Export project.
At the request of Capella Cracoviensis, ANGOS Translation Agency developed a translation of the libretto of "Halka" into Finnish. Laura Åkerlund, the artistic director of Comic Opera Helsinki and the director of the performance, was thrilled with the translation, presenting our translator with a special invitation to the show 🙂
Read more about the event at:

For our regular clients such as Capella Cracoviensis, Cracovia Danza or Teatr STU, we create specialised translations in the fields of music, dance, and theatre.  Among others, we translate sponsoring agreements, contracts with performers, marketing materials, books of madrigals, biographical notes, reviews, and press packages.
We provide translations to and from: Arabic, Belarussian, Bosnian, Bulgarian, Chinese, Croatian, Czech, Danish, Dutch, English, Estonian, Finnish, French, German, Hungarian, Italian, Latin, Latvian, Lithuanian, Norwegian, Portuguese, Romanian, Russian, Serbian, Slovak, Spanish, Swedish, Turkish, Ukrainian, and Vietnamese.  
For more information see https://translation-agency-poland.com/services/
Send an inquiry to angos@angos.com.pl